(S05E014 ) Previous Episode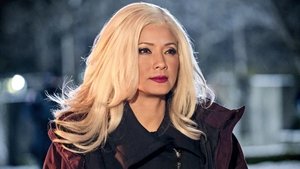 Aired On 2017-02-22
China White, Cupid and Liza Warner break out of Iron Heights and head to Star City for revenge. Oliver tries to bring in the newly formed girl gang but the ACU intervenes mid-fight. To his surprise, they are there to arrest the Green Arrow for the murder of Det. Malone. Meanwhile, Lance feels responsible for the prison break after Warner tells him she heard about him working with Damien Darhk.
Next Episode (S05E015 )
Airs On 2017-03-01
When Vigilante attacks Oliver while he's acting as mayor, Diggle leads the team on a mission to stop Vigilante for good.
Spoiled billionaire playboy Oliver Queen is missing and presumed dead when his yacht is lost at sea. He returns five years later a changed man, determined to clean up the city as a hooded vigilante armed with a bow.
Writing:
Greg Berlanti
Andrew Kreisberg
Marc Guggenheim
Stars: