(S07E020 ) Previous Episode
Aired On 2017-05-20
As the battle between #18 and "Mighty Mask" continues to escalate, #18 struggles to keep up with her opponent's unpredictable moves, but manages to land a critical hit against the pair, knocking them into the center of the stage. Goten and Trunks decide to switch places with Goten now on top, pushing #18 to the point where she starts using energy blasts against them, but she manages to hit back with support from her daughter. The pair decide to go Super Saiyan and launch a powerful blast at #18, but she manages to dodge it and reveal their true identity, resulting in the pair becoming disqualified, leaving #18 and Mr. Satan as the only remaining fighters. As Goten and Trunks come across Videl upon her return, Dabura emerges from his meditation chamber, ready to face off against Gohan.
Next Episode (S07E021 )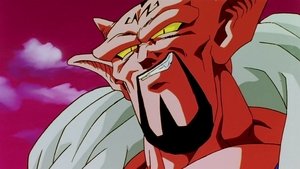 Airs On 2017-06-03
Noticing his complete lack of fighting skill after putting Mr. Satan in a headlock, #18 makes a deal with Mr. Satan to let him win the match and maintain his dignity, in exchange for twice the prize money. Meanwhile, Goten and Trunks, having heard about the current situation from Videl, become interested and head towards the action. Back at the spaceship, Dabura appears before Gohan, deciding to give him a handicap by choosing an arena similar to Earth's environment. As the fight gets underway, both Gohan and Dabura bring out their full power against each other. Despite being hit by some of Dabura's powerful attacks, Gohan refuses to lose against him.
Rejoin Goku and his friends in a series of cosmic battles! Toei has redubbed, recut, and cleaned up the animation of the original 1989 animated series. The show's story arc has been refined to better follow the comic book series on which it is based. The show also features a new opening and ending. In the series, martial artist Goku, and his various friends, battle increasingly powerful enemies to defend the world against evil. Can Earth's defender defeat demons, aliens, and other villains?