(S019E015 ) Previous Episode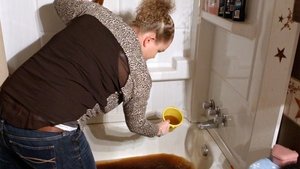 Aired On 2018-04-16
Investigative filmmaker Cullen Hoback travels to West Virginia to study the unprecedented loss of clean water for over 300,000 Americans in the 2014 Elk River chemical spill. While he's deep into his research in West Virginia, a similar water crisis strikes Flint, Michigan, revealing that the entire system that Americans assume is protecting their drinking water is fundamentally broken.
Next Episode (S019E016 )
Airs On 2018-04-23
A portrait of the changing landscapes and shifting values of rural America through the voice of writer, farmer, and activist Wendell Berry. Centered in his native Henry County, Kentucky, Look & See is an elegy to a lost way of life that was once the bedrock of America--the culture of agriculture.
This acclaimed Emmy Award-winning anthology series features documentaries and a limited number of fiction films united by the creative freedom, artistic achievement and unflinching visions of their independent producers and featuring unforgettable stories about a unique individual, community or moment in history.
Stars: